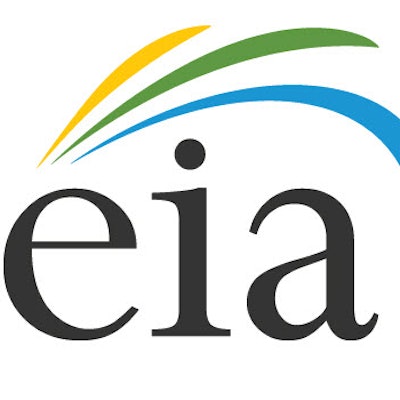 The U.S. Energy Information Administration recently unveiled its short-term energy outlook, offering the following data points:
North Sea Brent crude oil prices averaged $31/barrel in January, a $7 decrease from December and the lowest monthly average price since December 2003. Brent crude oil prices averaged $52/barrel in 2015, down $47/b from the average in 2014. Growth in global liquids inventories, which averaged 1.8 million barrels per day in 2015, continues to put downward pressure on prices.
Brent crude oil prices are forecast to average $38/barrel in 2016, but rise to $50/barrel in 2017.
The U.S. retail regular gasoline price is forecast to average $1.98/gallon in 2016 and $2.21/gallon in 2017, compared with $2.43/gallon in 2015. In January, the average retail regular gasoline price was $1.95/gallon, a decrease of 9 cents from December and the first time monthly gasoline prices averaged below $2 since March 2009.
EIA expects the monthly average retail price of U.S. regular gasoline to reach a seven-year low of $1.82/gallon in February 2016, before rising during the spring.
U.S. crude oil production averaged an estimated 9.4 million barrels/day in 2015, and it is forecast to average 8.7 million in 2016 and 8.5 million in 2017.
EIA estimates that U.S. crude oil production in January was 70,000 barrels/day below the December level, which was 9.2 million.
Natural gas working inventories were 2,934 billion cubic feet (Bcf) on January 29, 20 percent higher than during the same week last year and 18 percent higher than the previous five-year average (2011-15) for that week. EIA forecasts that inventories will end the winter heating season (March 31) at 2,096 Bcf, which would be 41 percent above the level at the same time last year.