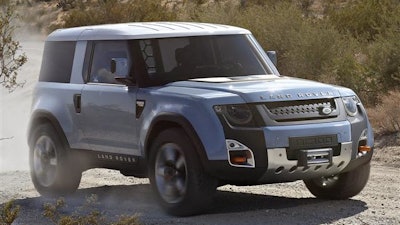 (AP) — The last Land Rover Defender, the famed 4x4 off-road vehicle that has been made for almost seven decades, has rolled off the production line in Britain.
More than two million of the boxy vehicles have been produced at the plant over the past 68 years, and fans range from farmers to Queen Elizabeth II, who has been photographed driving them over the decades.
Dozens of workers at the Jaguar Land Rover plant near Birmingham in central England cheered Friday as the last one was presented with its lights flashing and horn blaring.
Jaguar Land Rover did not say why the model is being discontinued. Jim Holder, editorial director of motoring magazines including Autocar, said it could be because the model can no longer keep up with emission and safety regulations.