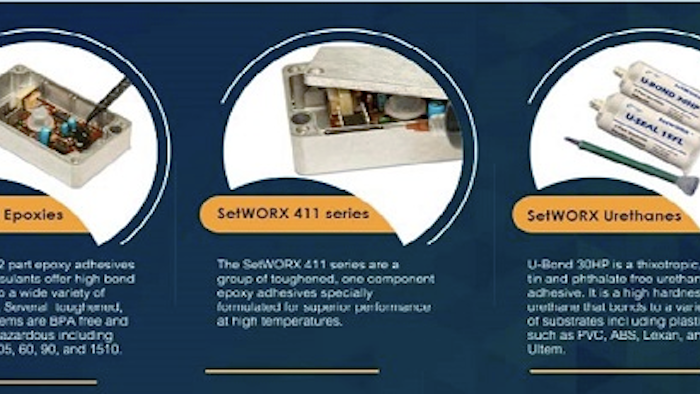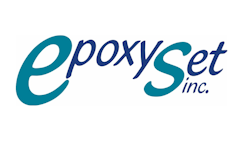 EpoxySet Inc. (Lincoln, RI), supplier of epoxies, urethanes, silicones, thermal greases and UV curable materials, will be exhibiting in Booth #1447 at The ASSEMBLY SHOW, Stephens Convention Center, Rosemount, IL, October 25th – 27th, 2016.
The company will be featuring state-of-the-art technologies including the SetWORX line of high performance materials. These products were developed to offer non-hazardous shipping thus reducing costs while maintaining superior performance. Included will be:
The SetWORX USEAL U47MP, a durable, abrasion resistant urethane adhesive and sealant for environmental protection yielding strong bonds to most substrates.
The SetWORX 60, a toughened epoxy exhibiting high bond and peel strength to metals, ceramics and many hard to bond plastics such as PVC, Lexan, and Ultem, even at higher temperatures. It also has excellent electrical insulating and dielectric properties.

 
The EpoxySet lines of engineered polymers are supplied worldwide to medical manufacturers with diversified applications. Products are used for structural support, moisture and chemical sealing as well as coating applications.
www.epoxyset.com; 401-726-4500