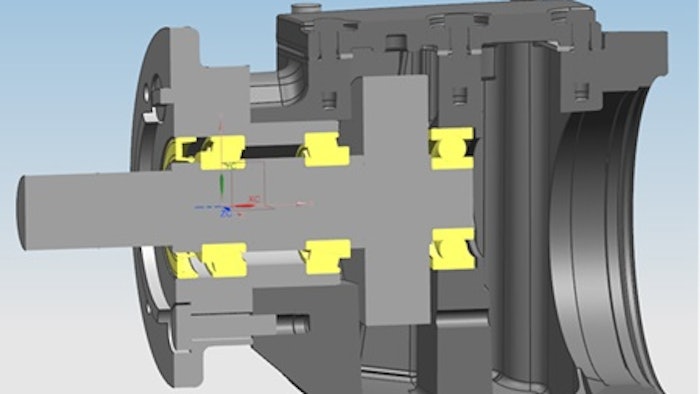 Lenze Americas (Uxbridge, MA) has recently added an optional output flange to its line-up of leading-edge g500-H series helical-inline gearboxes. The new reinforced VCP (viscous combined plate) output flange provides superior radial load capacity, says Lenze, and effectively isolates forces from the CAD-optimized aluminum housing. The result is an even more robust and accurate solution, with a radial load capacity higher than previous generation, iron-based housing designs with reinforced bearings. The new hybrid design includes:
An output shaft supported by traditional reinforced tapered bearings and the inclusion of a final drive-gear support bearing.
An innovative output flange was designed for applications demanding higher output shaft radial loads.

 

CAD-optimized design, closely stepped speed reduction ratios and a low backlash.

Standardized shaft and flange dimensions for easy machine integration.
A lightweight and compact package, available in two-stage and three-stage designs with a maximum torque of 450 Nm and ratios up to i=370 depending on the application requirements.
www.lenze.com; 800-217-9100