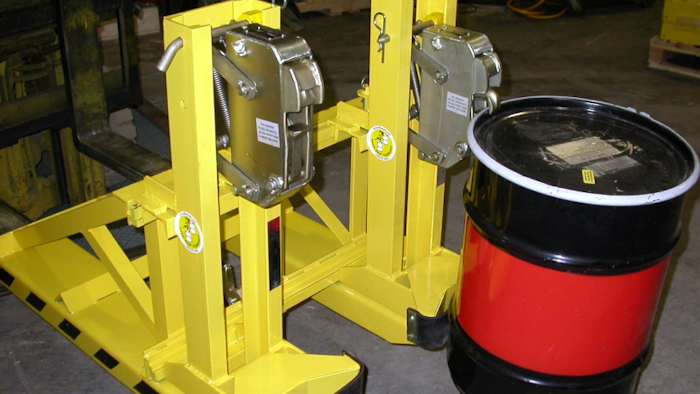 The FTA line of Parrot-Beak drum handlers from Liftomatic (Buffalo Grove, IL) fit any steel drum handling application. Both single and double drum models are available, as well as custom specials for unique applications. Palletizing, fill- lines, container stuffing, stacking, dock work and more can all be accomplished with the FTA drum handling devices. Other features include:
Convenient fork mounting to any forklift. 
Automatic and mechanical operation, meaning no hydraulic or electrical connections are required.  
Safe and secure engagement of the drum and cushioned "Belt-Cradles," protecting the sidewall of the drum from any denting, scratching or label damage.
Spark-resistant Parrot-Beak clamps, Quick-Claw safety lock and other options readily available.
The ability to load a truck or container with 78-82 drums in less than 30 minutes with one operator.  
www.liftomatic.com; 800-837-6540