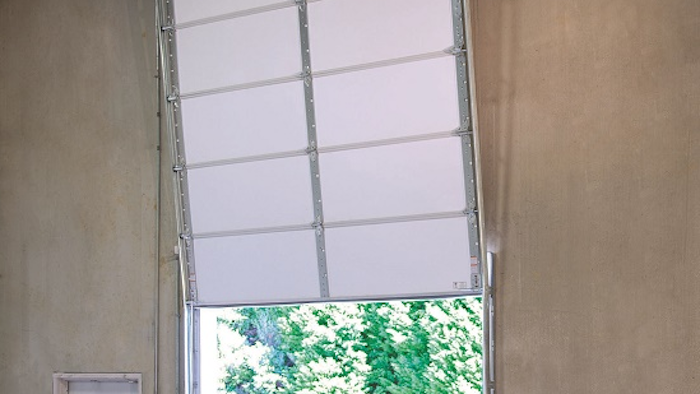 Normal 0 false false false EN-US X-NONE X-NONE
Entrematic (Loading Dock Products) (Carrollton, TX) has announced its new Kelley Rapid Install, a faster track installation system for vertical lift commercial door applications. This product is designed specifically for commercial warehouse and dock doors using quality standard Kelley 2-inch or 1-3/8-inch steel sections and a simplified track and hardware configuration. The Rapid Install system is tested to more than 10,000 cycles to ensure long-term performance and uses a durable, heavy .063-gauge one-piece track. Provided hardware includes self-lubricating nylon rollers and wide body hinges. Benefits include:
Shorter installation time, which lowers labor costs and significantly increases safety. The system is carefully engineered to require fewer trips up and down the wall during installation, and because the system requires only one person to install it, that even further reduces labor costs.
A simplified hardware configuration, which features fewer wall anchors, which decreases the amount of drilling required. The one-piece vertical lift track also features an integrated end bearing plate which means less assembly at the job site.  The heavy .063 gauge, one-piece track is available for doors up to nine-feet, two-inches wide and ten-feet tall.
The Rapid Install system, available on all Kelley steel sectional doors with standard 2-inch track or an upgrade to 3-inch track for heavy-duty applications.
Optional upgrades, including a keyed hollow shaft used with a commercial operator or hoist, 10-ball steel rollers, high cycle springs, 16-gauge end and center stiles, as well as wind load options.
www.kelleyentrematic.com; 800-558-6960