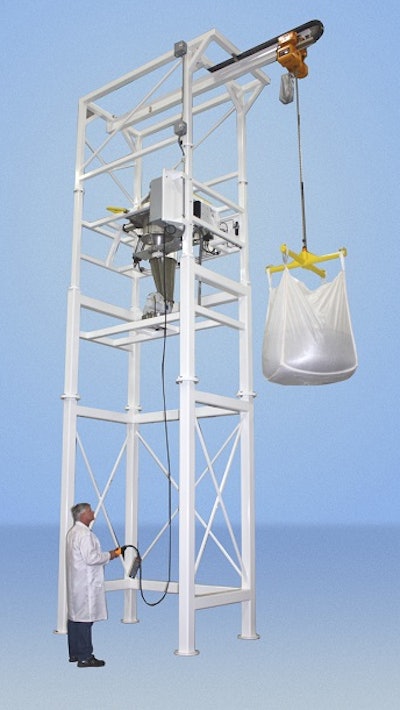 Material Transfer (Allegan, MI) introduces its Custom Material Master Bulk Bag Discharger with Hoist. This patented system features robust construction, with a 4" and 6" square steel structural tube main frame. Features of the unit include:
An electric chain hoist with ground level pendant control and a Spider-Lift bag lifting frame.
The exclusive Flo-Master bulk bag massaging system to promote material flow.
The stainless steel Seal-Master round bag spout access chamber and a custom stainless steel discharge transition.
A pneumatic slide gate and a volumetric feeder for accurate dispensing of material into customer's process.
The exclusive stainless steel Sure-Seal pneumatic bag spout clamping system for dust-tight discharge.
www.materialtransfer.com; 800-836-7068