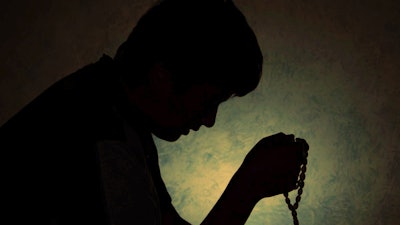 A civil liberties group said Wednesday that it plans to file federal discrimination and harassment complaints after a Wisconsin manufacturer fired seven Muslim employees for violating a company break policy that doesn't provide extra time for prayer.
Ariens Co. terminated the workers in a dispute that began last month when it moved to enforce an existing rule of two 10-minute breaks per work shift, and dozens of Muslim staffers of Somali descent walked off the job in protest.
Of the 53 employees involved, 32 have abided with the policy, 14 resigned and seven were terminated Tuesday, according to Ariens spokeswoman Ann Stilp. The news of the terminations was first reported by WLUK-TV in Green Bay.
"We would have liked for more employees to stay, but we respect their decision," Stilp told The Associated Press. But a spokesman for the Council on American-Islamic Relations said the company just wanted "to weed them out."
"There is a lot of flexibility to keep these employees if the company is willing to do that," Jaylani Hussein said of the employees, who joined the company last summer through an employment services contractor in Green Bay.
The company — based in Brillion, about 90 miles north of Milwaukee — initially allowed the Muslim employees to leave their work stations a third time to accommodate prayers, but said it began disrupting production at the lawn mower and snowblower manufacturer.
CEO Dan Ariens said last month that the best solution was to schedule break time and stay within the policy of two breaks, which the company says isn't new and is discussed during employee orientation.
Ariens has said it has had longstanding religious accommodations for Muslim workers, including a prayer room.
But if the company previously allowed prayer breaks, Hussein said, it can't legally end such accommodations. He also said the employees had been harassed by co-workers and that Ariens didn't handle the complaints properly. Hussein did not specify when complaints would be filed with the U.S. Equal Employment Opportunity Commission.
Stilp said the company had taken extra time to overcome language and culture barriers and be flexible with the workers, bringing in interpreters and consulting with the Islamic Society of Milwaukee to help mediate.
CAIR has been involved in discussions with one of the largest beef producers in North America, Cargill, over Muslim prayer accommodations at a meat processing plant in Colorado. The company changed a policy to allow workers fired in a dispute over the prayer policy to re-apply for their jobs in 30 days, rather than six months. The prayer policy, however, still hasn't been resolved, Hussein said.