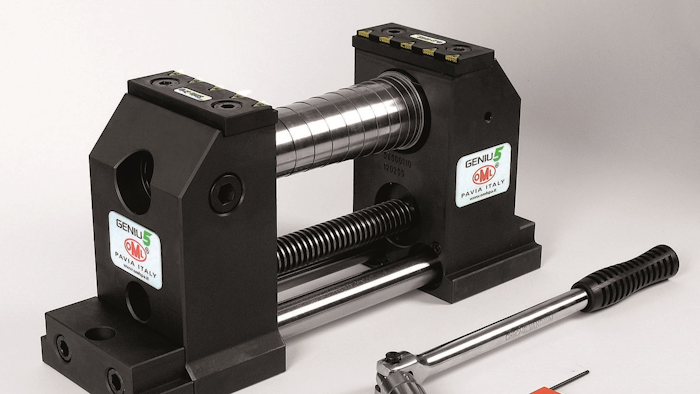 Fixtureworks (Fraser, MI) has introduced its lineup of ultra-low profile TriGrip carbide gripper inserts and TriMax vises. Specifically:
TriGrip carbide gripper inserts are designed for ultra-low profile 0.14 in. (3.5 mm) clamping with no dovetail workpiece preparation. These patented triangular grippers feature two rows of teeth at different angles with a 5 degree taper to maximize the pull-down effect, divide the clamping force, absorb vibration and allow for high stability and secure workholding. Already integrated with the TriMax line of vises, the TriGrip inserts are ideal for upgrading existing vise jaws and more.
TriMax production vises, including the G, C, T and M products, help maximize a machine's potential with multiple part clamping, quick change components and easy adjustment. The TriMax G vise is designed for high precision 5-axis machine milling operations and can hold workpieces up to 7.87 in. (200 mm) in length, and the TriMax C series of vises is a modular system with movable jaws that can be positioned along the vise body to handle a wide range of workpieces. The TriMax T Series of vises is a complete multi-part clamping system made to clamp up to four workpieces at a time, and the TriMax M system maximizes workholding combinations with minimal investment in equipment.
www.fixtureworks.net; 888-794-8687