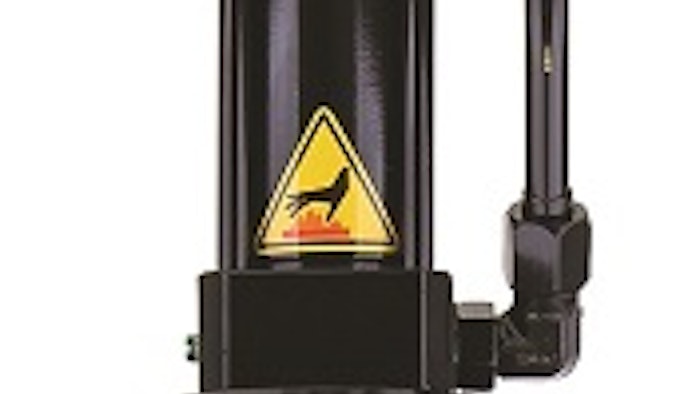 Graco Inc. (Minneapolis, MN) has updated its Hydraulic Dyna-Star product offerings with the release of the High-Pressure Hydraulic Dyna-Star grease injection pump for wireline, slickline and wire rope applications. The new pump is field-proven to be capable of operating at pressures of up to 10,000 PSI, even with low flow rates. Benefits include:
Best-in-class reliability in a cost effective system.
The ability to reach up to 10,000 PSI in the field, and dramatically reduce freezing, stopping and stalling. A quiet, reliable and smooth operation, which means less downtime and lower cost of ownership.
About one-third of the required energy of pneumatic pumps, while operating much more quietly.
Self-lubricating, reducing the need for maintenance. It is ideal for oil and gas well services, as well as for preventing internal corrosion in wire rope applications.
www.graco.com; 612-623-6000