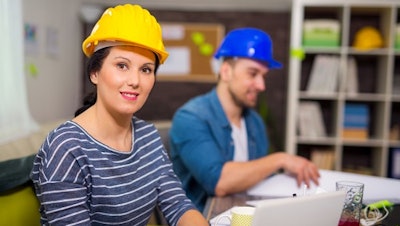 iStock
This is part one of a three part series on manufacturing skill development. Click here for part 2 and part 3.

When it comes to the modern day manufacturing plant, workforce development must revolve around more than just skills training. For many industrial facilities straddling the chasm between new school thinking and old school priorities, creating a strategy – complete with a common language – is the greatest challenge they face.

From the perspective of Rockwell Automation, supplier of high tech automation equipment and IoT devices, OT and IT convergence is raising questions within manufacturing and industrial organizations of who will develop and oversee new and complex network infrastructures.

"Everything stops if there is not that collaboration," says Brian Fortney, global business manager, Workforce and Training Services at Rockwell Automation. For example, he explains, there are two distinct groups coming together: the operations side, driven by an uptime-at-all-costs attitude for generations, and the IT side, who place critical focus on things like network security, and taking the long view on an organization's stability. "They speak a different language, and have different personalities," says Fortney. "What we have to do in our training is help these two disparate groups to speak a common language."

"Why Do I Need to be Certified?"
Plant floor certifications have not always been par for the course, therefore the benefits may not be evident to individual workers. Fortney admits that there was a time where even he solicited input to better understand why the "alphabet soup" of certification letters following a name actually mattered. What he eventually learned was that certifications meant that everyone in the conversation was speaking the same language, despite their different roles in a process. "Our OT teams need to have a seat at the table and they need to have a voice. And the training, building that awareness, needs to take place to help them attain that," he explains. "Our IT folks also benefit from learning about things like industrial automation. How do these machines move? What happens when the line goes down, and what is the impact?" Rockwell defines this process as a "pathway" and, according to Fortney, it starts with building a common language and understanding the fundamental elements that impact industrial networks, and then concludes with the higher level certification prep courses that Rockwell has developed in alliance with Cisco.
Industrial networking courses in the Alliance partnership include The Managing Industrial Networks with Cisco Networking Technologies (IMINS) and Managing Industrial Networks for Manufacturing with Cisco Technologies (IMINS2) classes, designed for IT and operations technology professionals who are responsible for the implementation, administration and support of networked industrial infrastructure. Others Rockwell courses cover areas like functional safety, motion control, drives and ControlLogix technical expertise. From Fortney's perspective, the latest generation of students coming up through the ranks are primed for this type of work – it's just a matter of changing the narrative around how manufacturing is viewed.

The Workforce of the Future
"If you look at all of these folks that are coming into the workforce – they've grown up with technology evolving, and so they're very mentally flexible in how they adapt to that technology and how they go about working with it and with others in that environment… and taking more tenured employees with them on that journey," he says. "I'm very optimistic that manufacturing can attract curious, technologically savvy folks to their ranks."
And for those already working in manufacturing: will they be resistant to new strategies? Fortney is bullish on the manufacturing workforce's appetite for change and advancement, especially at the plant floor level. He stresses the all-hands-on-deck ideology as an underpinning for a competitive plant, because "the cost of not being a functional team is too great."

For more information on Rockwell Automation Workforce and Training Services, visit www.RockwellAutomation.com.