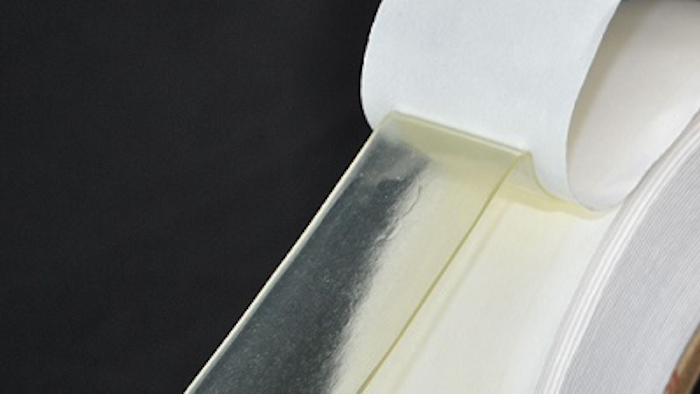 In response to market demand for a pressure-sensitive adhesive (PSA) designed to replace mechanical fasteners, reduce component weight and act as an assembly aid in manufacturing applications, the Mactac (Stow, OH) Performance Adhesives Group has released the High-Strength Rubber Transfer Adhesive. With a specially formulated, proprietary construction, the highly durable adhesive solution is designed to provide a secure bond to a wide variety of materials and surfaces, including low energy surfaces like polyethylene and polypropylene, as well as those that are uneven or irregular. Features include:
A rubber-based adhesive, which delivers immediate bonding with less cleanup and waste than liquid alternatives.
The ability to be applied without special equipment, reducing customer labor costs and increasing production assembly efficiency.
Available thicknesses of 5-mil to 50-mil and widths of .5 inches to 11.5 inches, in self-wound rolls produced with easy-to-apply lift tabs.
www.mactac.com/technical; 800-255-9733