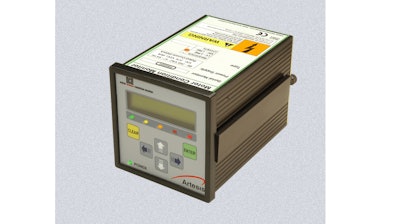 According to Reliability Concepts (Coldwater, MI), MCM is a powerful online condition monitoring and predictive maintenance tool intended for critical AC rotating equipment. The patented machine learning algorithm of MCM enables comprehensive fault detection up to 6 months in advance. Thanks to around the clock monitoring and real-time model-based voltage and current analysis, MCM can detect electrical, mechanical as well as process faults of fixed, variable speed motors and generators. Features include the following:
Easily installs at the motor control center. No remote sensors required.
MCM Trends & Analyzes the health of motors and driven machinery.
Defects and faults such as misalignment, unbalance, rotor problems, stator problems, incoming power, bearing defects, soft foot and others can be easily detected.
www.reliabilityconcepts.com; 800-997-4467