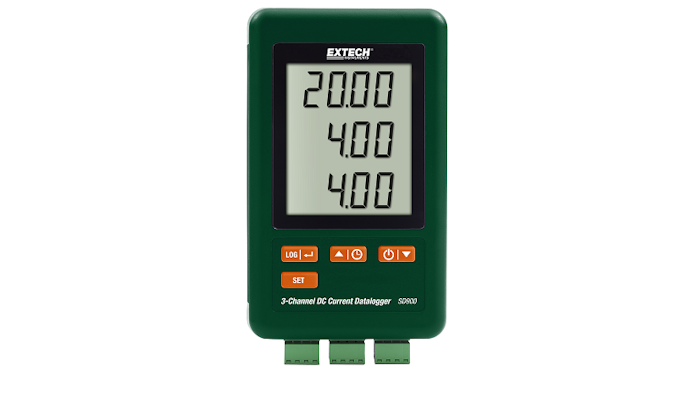 Extech Instruments (Nashua, NH) offers their new SD900 and SD910 3-channel DC current and DC voltage dataloggers with features that include:
Optimized for extended monitoring of milliamp (SD900) and millivolt (SD910) signals.
A compact, durable design with flexible programming configurations.
A portable SD-card memory that records directly into a Microsoft Excel-friendly file.
A large, backlit triple display that shows all three readings simultaneously.
The SD900 logs DC current from 0 to 20mA with high resolution (0.01mA). The SD910 records DC voltage in one of two ranges, 0-300.0 mV with 0.1mV resolution or 0-3000mV with 1 mV resolution.
Sampling rates can be set from once every two seconds to once every 10 minutes.
Both models come with a built-in tilt stand, 4 GB SD memory card, three input connect sockets, six AAA batteries and a universal AC power adaptor.
www.extech.com/SD900: www.extech.com/SD910