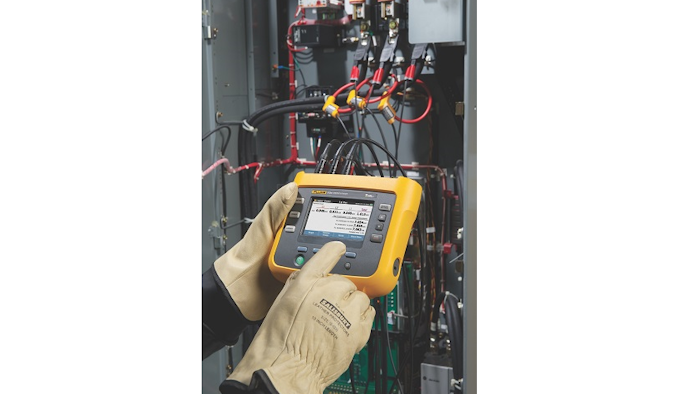 The new Fluke (Everett, WA) 1732 and 1734 Three-Phase Energy Loggers are powerful tools that are designed to more easily identify sources of electrical energy waste. These new loggers are easy to set up and use, and capture key measurements — voltage, current, power, power factor, and other variables like temperature — to enable managers to understand their energy usage and correlate it to their activities. The new loggers are also Fluke Connect compatible, meaning data can be viewed from anywhere via the Fluke Connect mobile app, potentially reducing the number of times a technician must open a panel while wearing full protective equipment. With the Fluke 1732 and 1734, facility managers and electricians can:
Easily discover wasted energy to reduce energy bills.

Perform energy studies over a range of electrical power and energy parameters.
Perform simple current-only load studies.
Use the 1734 to perform advanced energy and load studies with connected data from Fluke Connect modules.
The 1732 and 1734 also include the new Energy Analyze Plus application software that delivers more advanced analysis capabilities to better correlate data and make better decisions.
www.fluke.com/1734; 800-44-FLUKE