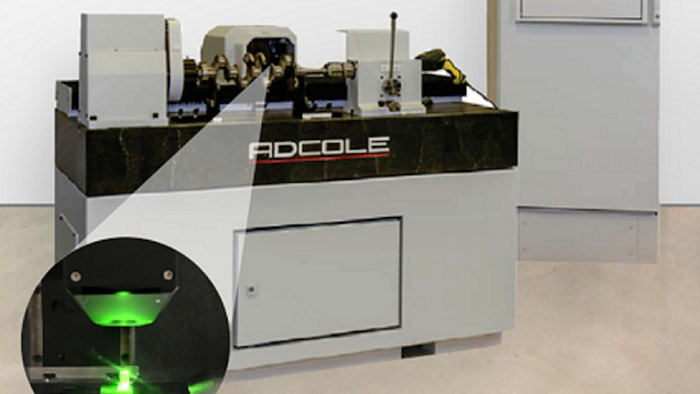 Adcole Corporation (Marlborough, MA) has launched the 1000-Z Surface Finish Inspection Gage to measure roughness, waviness, and lay of camshafts, crankshafts and other precision machined components. The new gage features both optical and tactile measuring heads, greatly expanding upon the inspection capabilities of ordinary profilometers, and providing precise inspection of crankshaft and camshaft surface geometries that were previously unobtainable. In addition to lobes, journals and pins, it is now possible to assess sliding camshaft features such as camtrack sidewalls and bottom grooves. There is even potential to measure the deep rolled fillets on crankshafts. Features include:
White-light interferometry and a diamond-tipped probe, used to achieve exceptional accuracy and repeatability as parts are rotated and scanned at a high sampling rate.
A gage perfectly adapted to the rigors of the shop floor, with anti-vibration technology and a granite and steel construction.
Comprehensive, user-friendly software, allowing operators to run completely automated surface inspection with speed, ease and minimal training, saving time while freeing up valuable man-hours.
Adcole's 1000-Z Surface Finish Inspection Gage enables engine component manufacturers to meet high-volume production demands while still maintaining strict quality standards and minimizing scraps.
www.adcole.com; 978-485-9100