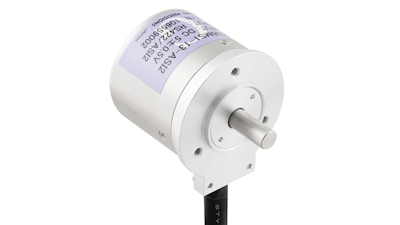 The CE36M series Rotary Magnetic Absolute Encoder from Midori America (Irvine, CA) provides high accuracy to minimize the system error with Midori interpolation error compensation method. Features include:
High accuracy: Resolution 13 bit; accuracy 11 bit.
Excellent repeatability.
High speed update period.
Various serial data output: RS-422 compatible, supports serial interface, ASI, SSI.
Extreme environment resistance: High vibration and shock, high operating temperature, EMC and IP67.
www.midoriamerica.com; 714-449-0997