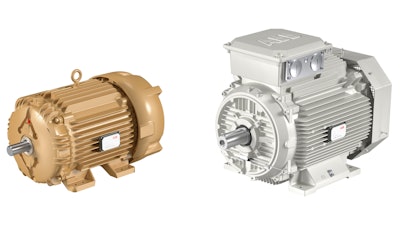 ABB
The ABB Ability Smart Sensor for motors uses compact sensors to pick up multiple data from low voltage (LV) motors and provides information about motor health and performance via a smartphone or a dedicated web portal. The remote condition monitoring solution features:
The ability to convert regular LV motors into intelligent, connected machines.

Advanced maintenance planning.

Predictive analytics that can reduce downtime by up to 70%, extend motor lifetime by as much as 30% and cut energy consumption by up to 10%.

UL/CSA certifications.

Modules that can be factory fitted on new motors or retrofitted on installed motors.

Availability for non-ABB motors.

CE certified.

Monitoring functionality covers bearing health, vibration, surface temperature, speed, supply frequency, and number of starts.
For more information, visit http://new.abb.com/abb-ability/smart-sensors.