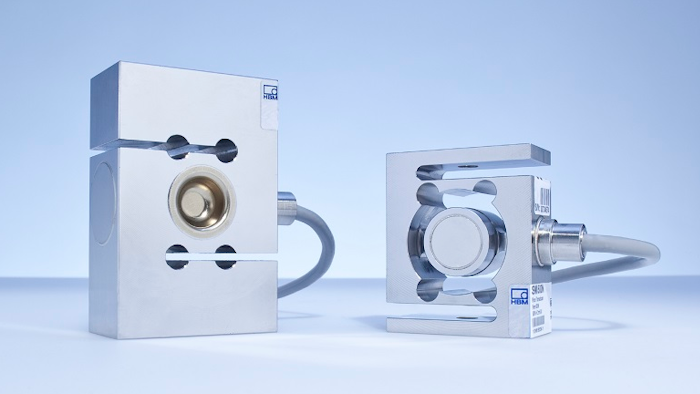 HBM
HBM, Inc. (Marlborough, MA) has announced that its line of force sensors is available with a memory module designed to store sensor properties, simplifying the process of configuring a force measurement system. The solution combines a force sensor with a cable of the required length, a connector plug for the amplifier, and a TEDS (Transducer Electronic Data Sheet) module. Features include:
A TEDS module that has the individual characteristics of the force sensor, including sensitivity, nominal (rated) force, supply voltage, serial number and transducer type saved to memory when the sensor is delivered.

An amplifier system that reads the chip automatically and configures the measurement module with the correct sensor data.

TEDS modules applicable to a range of transducers that operate on different principles.

Delivered ready to install, including the appropriate plug and a cable in a length suitable for the application that has been tested for function and insulation resistance.
For more information, visit http://www.hbm.com.