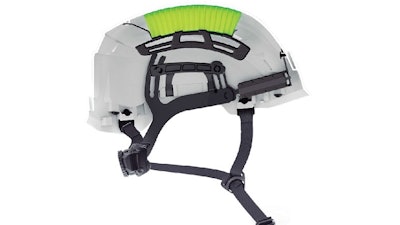 Now available from Caco America LLC (Medley, FL) is the GE GH400 Safety Helmet, the first helmet to only use Koroyd technology as its impact protection material. Benefits of the GH400 include the following:
It is one of the lightest helmets in the industry, with a very low height profile.

It reduces heat stress as it does not use EPS foam and Koroyd is 95% air.

It is great for confined spaces.

It has an array of accessories.

It is ANSI standard type I C and E and has 4 patents (1 granted and 3 pending).

It was developed from scratch and took more than 18 months, with R&D teams from Monaco, Germany, USA, Panama, China and UK all participating in its development.