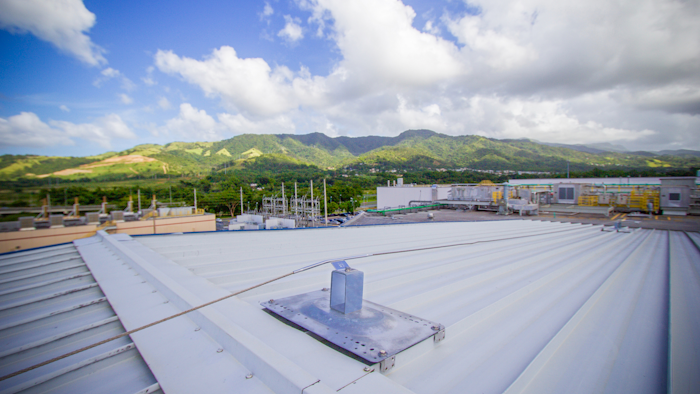 Kee Safety, Inc. (Buffalo, NY) announces significant enhancements to its KeeLine horizontal lifelines, designed to enable easier installation on bitumen membrane roofs and provide greater resistance to harsh weather. KeeLine is a wire-based lifeline system designed to provide OSHA-compliant fall protection for construction and maintenance personnel on rooftops where guardrails are not suitable. It features a redesigned post and baseplate for ease of installation on bitumen membrane roofs that is also compatible with metal profile, standing seam and composite panel roofs. Additional safety and durability upgrades to KeeLine include:
New toggle fixings.

A slim-line corner design.
Stronger rivets.

Improved swage.
Reduced-height intermediate uprights.
KeeLine is a permanent lifeline system that offers up to three workers uninterrupted access and free movement around the surface of the roof. If features spans of up to 50 feet between the new low-profile posts with brackets that permit the traveler to glide easily along the system without having to detach at any time, according to Kee Safety. The new baseplate for bitumen membrane roofs allows for simple weathering detail, and virtually all components are constructed of galvanized or stainless steel for corrosion resistance.
www.keesafety.com; 800-851-5181