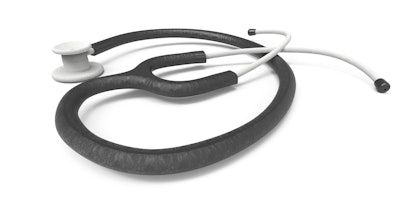 Proto Labs
Proto Labs (Maple Plain, MN) has added PolyJet technology to its industrial 3D printing service. PolyJet provides product designers and engineers with the ability to manufacture elastomeric and overmolded prototypes without investing in tooling. Features include:
The ability to 3D print parts with elastomeric and rigid materials in multiple colors.
Material with multiple Shore A hardnesses of tear-resistant Agilus 30 for increased durability.
Smooth surface finishes.
The ability to support complex geometries with flexible features.
The ability to upload a 3D CAD file, receive an instant quote, and have a 3D-printed part wthin days.
PolyJet builds parts layer-by-layer. The machine jets out droplets of liquid photopolymers onto the build platform where they are immediately UV cured. Once the build is complete, support structures are removed, and the parts are ready without the need for additional finishing.
Proto Labs' 3D printing service now includes stereolithography, selective laser sintering, direct metal laser sintering, and PolyJet.
For more information, visit www.protolabs.com; or call 877-479-3680.