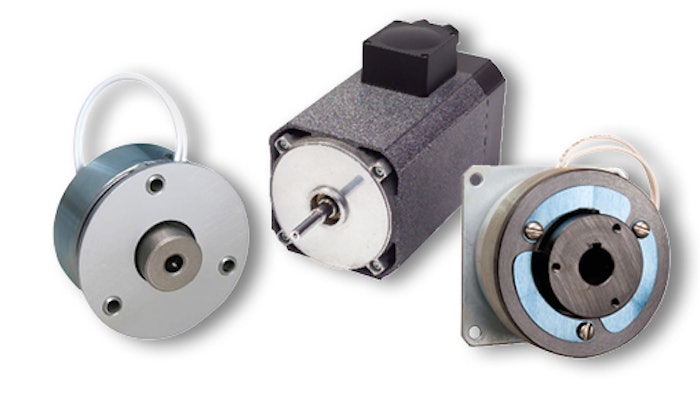 Inertia Dynamics
Inertia Dynamics (New Hartford, CT) now offers a line of electromagnetic clutches and brakes, wrap spring clutch/brakes, motor brakes, controls and moment of inertia measurement equipment that is available from Servo2Go (Greenville, DE). Features of Inertia Dynamics brakes and clutches include:
12V, 24V, 90VDC or 120VAC windings.
Static torque to 250 lb-in.
Bore sizes from 1/8" to 1.5".
Low current consumption.
Metric bores and special voltages available.
Applicability in material handling, food processing, and packaging machinery on applications such as conveyors, filling and cartoning machines, and mixers.
For more information, visit http://www.servo2go.com/supplier.php?id=1031080113; or call 877-378-0240.