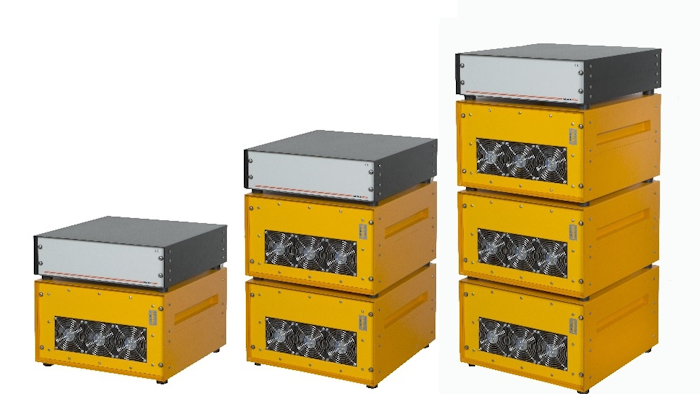 American Plating Power (Fort Myers, FL) introduces its latest stackable rectifier, the MSA Tower. With a capacity of 25kW and a maximum output current of 1,500A (16V/1,500A) per module, the MSA Tower is the most powerful rectifier in its class. Its modular design enables users to increase the output current to up to 7,500A by means of only five modules, and to adapt it to their needs by themselves at any time. The small number of modules ensures high availability, reliability and low maintenance costs. Features include:
Individual Power input to each module.
PS based enclosure for stacking.

One common output bar for + and –.

Upgradeable to support redundant power concepts.
As each module has its own stackable enclosure and all connections are on the outside, you just need to put another module on top of the existing MSA Tower to increase the capacity, and the process will run with a higher output power within next to no time.
www.americanplatingpower.com; 239-275-5877