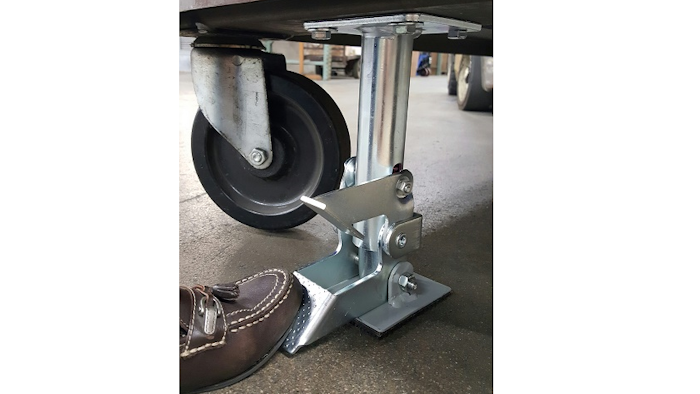 Payson Casters (Gurnee, IL) has announced the addition of the new "Pay-Lock" custom floor lock. Designed with safety in mind, the new double peddle floor lock holds caster wheels from 4" to 10" in diameter. When the operator steps down on the serrated steel pedal, the "Pay-Lock" sets a locking force of over 200 lbs pressure against the floor. Features include:
A heavy duty spring measuring over 5" long, which provides for a smooth, easy, and safe and solid locking motion.
Easy disengagement when you step down on floor lock release pedal. One step to lock and one step to safely release. No kicking action is necessary to release the lock pressure, as is the case with many other floor lock units.
Availability in custom colors and lengths per customer request for OEMs.
Typical uses include material handling carts, platform trucks, and warehouse shelf trucks to name a few.
www.paysoncasters.com; 800-323-4552