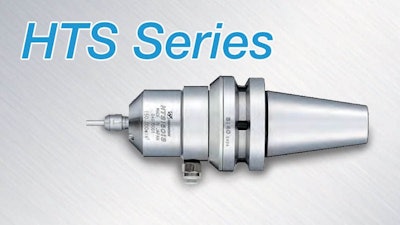 The high-speed operation of the HTS Series from NSK America Corporation (Hoffman Estates, IL) is suitable for cutting tool diameters of less than R0.5mm in reference to ball end mills. Benefits include the following:
It has negligible spindle expansions.
The air turbine mechanism has extremely low heat generation.
Cutting tool depth of cut is up to R x 0.1 mm.
Very high feed rates are also possible.
Highly stable milling conditions can be achieved even with very small diameter cutting tools.
www.nskamericacorp.com; 800-585-4675