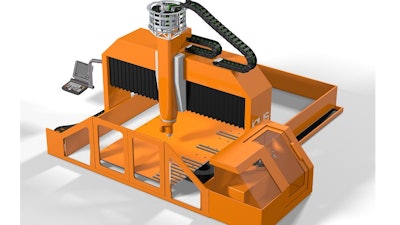 At IMTS, igus (East Providence, RI) will showcase the world's fastest harnessed e-chain, fail-safe cables with three-year guarantees and maintenance-free bearing technology that can produce a 40 percent cost savings and other products. igus will focus on 10 trends for modernizing and protecting machines at IMTS. They are:
Ready-to-install complete systems.
Chip protection for cables.
Lean Assembly; easy installation.
Energy efficiency on long travel distances.
Energy supply for rotary motions.
Industry 4.0 with smart plastics.
Failsafe cables with warranty.
Low-cost automation and robotics.
Lubrication and maintenance-free bearing technology.
3D printing of wearing parts.
See the products at IMTS booth #134521.
www.igus.com; 800-521-2747