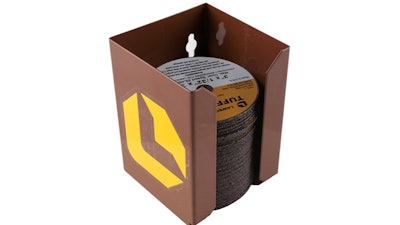 Tuff-Grit Zirconium Grain Premium Grinding Wheels from Lawson Products (Chicago, IL) provide the optimal balance of material removal and wheel life. The longest-lasting, fastest-cutting abrasive is especially effective for hard-to-grind applications like stainless steel weldments, nickel alloys and ferrous metals. Specifically:

Premium zirconium aluminum oxide grain is designed to provide ultimate performance over a wide range of applications.

High cutting rates reduce total cost.

Improved operator efficiency – no bouncing or spalling.

Efficient grinding all the way down to a minimum stud for longest life.

Outlast standard aluminum oxide discs 3-to-1.

Type 27 wheel available in 4", 4 1/2", 5" 7" and 9" diameters.
www.lawsonproducts.com, 866-837-9908