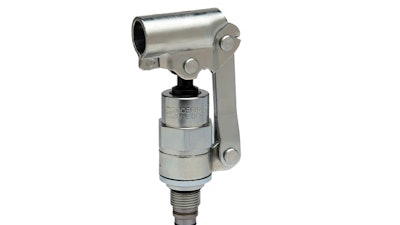 Doering Company (Clear Lake, MN) announces the introduction of the DCHP102 screw-in, cartridge-style hand pump with integrated dual check valves. Ideal for hydraulic backup, hydrostatic testing, heavy-equipment parking brakes and safety applications, this hand pump displaces hydraulic fluids. Specifically:
The seat is made from hardened steel for long operating life.
Doering's standard plating, used on the DCHP102, has superior corrosion resistance.
The piston is treated and hardened for improved wear and corrosion, heat and friction resistance.
Doering's DCHP102 hand pumps are available for operating pressures of 2,100 psi (145 bar) or 3,000 psi (207 bar).
www.doering.com; 320-743-2276