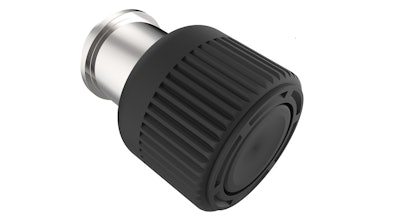 Southco (Concordville, PA) has expanded its DZUS Quarter-Turn product line with the launch of a captive-style fastener that prevents over-tightening. The D9 Tech Line Quarter-Turn Fastener combines quarter-turn and captive fastening technologies. Additional features include:
A captive, spring-loaded design and tool-free operation for better vibration resistance.
Available in press in, flare in and surface-mounted styles, as well as a variety of stud lengths and mating receptacle options to accommodate varying panel thickness ranges.
A standard bright metal or prism-colored head options can be used to designate access through an array of standard and custom color options.
www.southco.com; (610) 459-4000