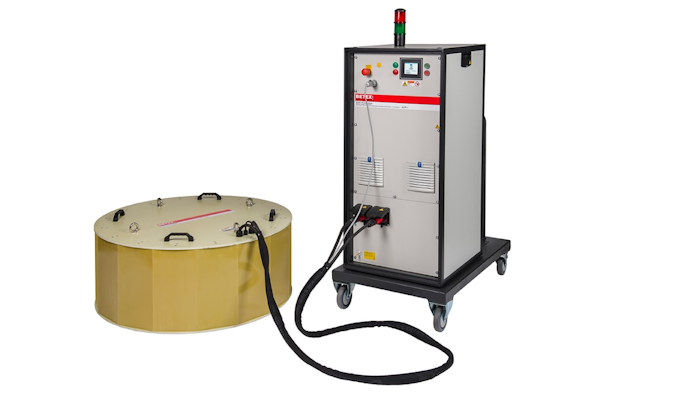 Bega Special Tools
The MF Quick-Heater from Bega Special Tools (Bethpage, NY) is a 400V-44kW middle frequency induction heater that allows fast, safe and energy-efficient heating of bearings and other power transmission components. A sustainable solution for rapid and controlled mounting and dismounting, it prevents damage to components and machine parts. Additional features include:
Adjustable from 10-44 kW.
Reduced heating times.
Temperature controlled heating: overheating is not possible because demand is constantly monitored and if necessary adjusted. Once the preset temperature has been reached, the device will switch off automatically.
Flexible operation, can be transported for use on site.
Inductors that can be placed both in and around the component — users can also place a component on a flat surface (table model) or work with flexible inductors.
Inductors available in various diameters, fixed and flexible.
Applicability dismounting bearings, inner rings, labyrinth rings and seals; mounting and dismounting bearings, sleeves, bearing houses and power transmissions components; and mounting machine parts.
For more information, visit www.begaspecialtools.com.