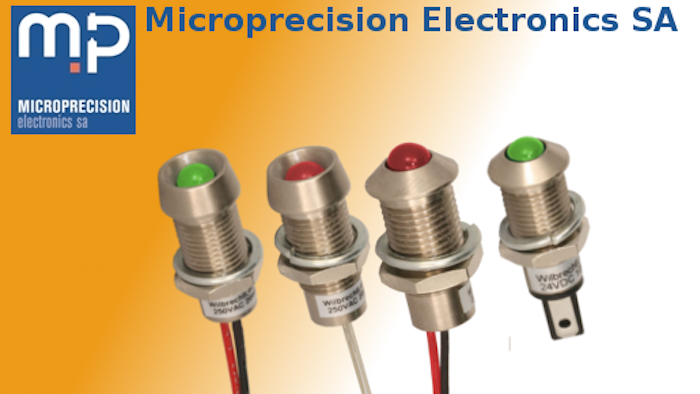 Wilbrecht LEDCO, Inc. (St. Paul, MN), a Microprecision Electronics company, has introduced a new long body nickel-plated panel mount LED. The housing is designed to easily fit panel thicknesses of up to 9.0mm even with additional gasket. The front mounted prominent and recessed bezel shaped forms come with termination options leads or Faston style quick connects. The fully potted leads version with additional gasket offers front and backside IP67 sealing for water resistance and outdoor use. The rugged vibration and water resistant LED indicators are well suited for a number of applications, including:
Industrial control panels.
Transportation dashboards.
Gaming/vending machines.
Aircraft/military instrumentation.
The products are U.S.-made and can be modified to fit custom needs for special wires, connectors or marking. All versions are available in a broad range of colors and intensities, including daylight readable red, yellow, green, orange as well as bicolor, blue, white, flashing, infrared and night vision compatible LEDs. They can be supplied with an additional built in resistor for voltages up to 48VDC.
www.wilbrechtledco.com; 651-659-0919