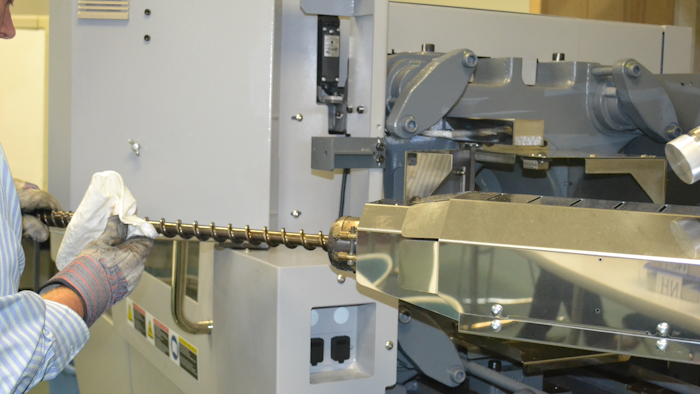 Asaclean
Asaclean (Parsippany, NJ) will showcase its purging solutions for industrial machinery at Plastec West (Booth #3831). The company's portfolio of mechanical, chemical, and hybrid purging grades suites a range of specific manufacturing processes and resins used in injection molding, extrusion, film & sheet, blow-molding, and blown-film applications. Products include:
The UF2 Grade purging compound for blown and cast film extrusion applications and injection molding.  

Fast color and material changes.
Can be purged through a die without removing it.
Can remove gels and contamination that is not carbonized.
Compatibility with PE resins.

The N Series of chemical purging compounds for plastics manufacturing applications, including injection molding, extrusion, blow molding and extrusion blown film.

Rapid foaming action when activated by heat.
Sturdy yet flowing constitution that allows chemical compounds to scour difficult-to-access nooks and crannies in machines. 
Sub-micron particle size.
Additional products include:
For more information visit, www.asaclean.com.