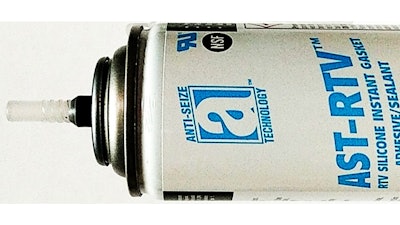 Anti-Seize Technology (Franklin Park, IL) offers its AST-RTV 100% Silicone adhesive/sealant/instant gasket. Features include the following:
Available in an 8-ounce pressurized reusable canister.
No caulk gun required.
Product can be used multiple times and remains fresh up to two years.
Available in an array of colors, including the newest color: Almond, a perfect color fit for plumbing contractors.
www.antiseize.com/ast-rtv-silicone-adhesive-sealant-instant-gasket