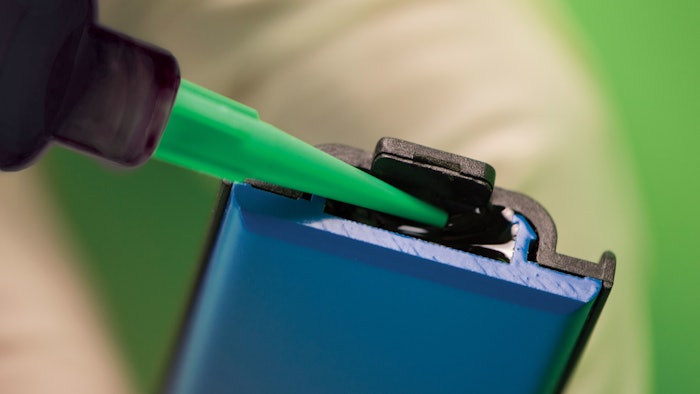 Master Bond (Hackensack, NJ) now offers the Supreme 121AO, a NASA low outgassing approved epoxy suitable for bonding, sealing and potting applications. Featuring a high glass transition temperature of 200-210°C, it resists temperatures up to 550°F. This system exhibits an element of toughness, and is not as stiff as conventional epoxies that withstand extreme temperatures. Features include:
A noteworthy strength profile with a tensile modulus of 750,000 to 850,000 psi at room temperature and a compressive strength of 26,000 to 28,000 psi.
Thermal conductivity of 4-5 BTU•in/(ft2•hr•°F); it is also electrically non-conductive. Shrinkage upon cure is exceptionally low.
The ability to withstand thermal cycling and mechanical stresses. It also resists many chemicals, including water, oils, fuels, acids and bases. Supreme 121AO may be used in aerospace, electronic, opto-electronic and OEM applications.
www.masterbond.com; 201-343-8983