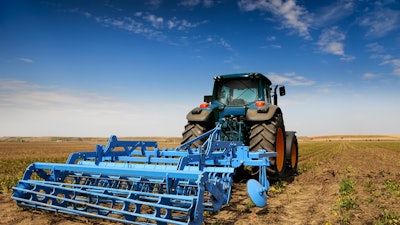 Axalta Coating Systems (Houston, TX) introduces aerosol polyurethane and acrylic topcoats to its portfolio of coating solutions for the industrial, agricultural and construction equipment markets. With formulas ranging from high performance to economy, the aerosol topcoats provide the industry with a versatile, ready-to-use, spray application for quick touch ups and spot repairs on damaged surfaces. Benefits include:
One- and two-component qualities and thousands of color options to choose from.
A wide variety of solid, metallic and custom hues that deliver beautiful finishes and superior corrosion protection to damaged machinery and equipment. Surfaces damaged by chips, scratches, or other minor scuffs may be restored to its original quality and shine when Axalta's aerosol topcoats are applied.
The Tufcote TCP-1600 polyurethane topcoat delivers good appearance with lead- and chrome–free color options while Imron EX-1700 allows painters to achieve a premium appearance repair. Axalta IE-1500 is an acrylic topcoat that serves as the economical choice for quick spot repairs. The hermetically sealed structure of the aerosol cans helps prevent contamination to improve the overall topcoat performance and corrosion resistance.
www.axalta.us/industrial; 855-6 AXALTA