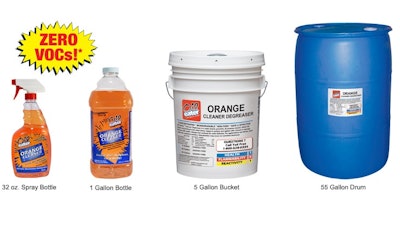 Oil Eater Cleaner & Degreaser from Kafko International (Skokie, IL) is a highly concentrated, alkaline-based cleaner designed specifically to be versatile and powerful. Oil Eater achieves its cleaning strength through the combined actions of surface tension reduction, coupling ability, builders and alkalinity. Other features include:
A non-corrosive, non-toxic, biodegradable formula that is ultra concentrated.
Approval for food service facilities (A1, A4 and A8).
Water-based and low VOC.
www.oileater.com; 800-528-0334