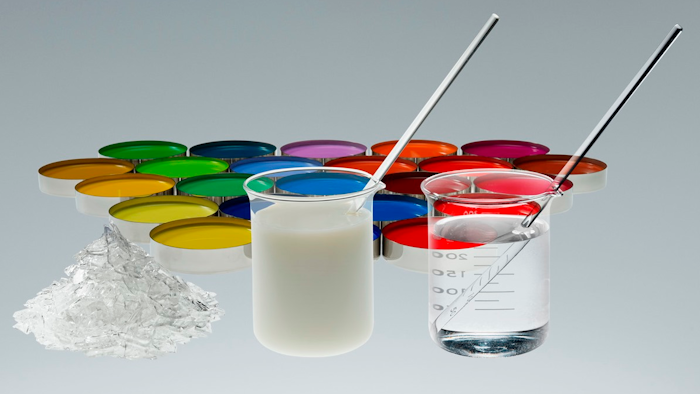 AGC Chemicals Americas
LUMIFLON fluoroethylene vinyl ether (FEVE) resins from AGC Chemicals Americas (Exton, PA) help aerospace manufacturers create durable coatings for aircraft in a range of colors and glosses that can reduce lifecycle costs, according to the company. Addition features include:  
The ability to protect military and commercial aircraft from degradation by UV light, wind, rain, chemicals and corrosion.

A lifespan of up to five times that of acrylic urethanes, according to the company.

Reduced maintenance costs by up to 50% over the life of the plane — reduced the loss of revenue during scheduled repainting, as well.

No repainting for at >8 years, maintaining appearance and a durable surface that allows for cleaning.

The ability to formulate coatings from matte finishes to high gloss.

Clear resins, which makes them compatible with a range of pigments and colors.

Availability in high solids solvent grades and also in solid resins for the production of low-VOC and HAPS-free coatings.

The ability to be cured at room temperature or at elevated temperatures.

No heat curing, so topcoats can be applied in the factory or in the field.
For more information, visit www.agcchem.com.