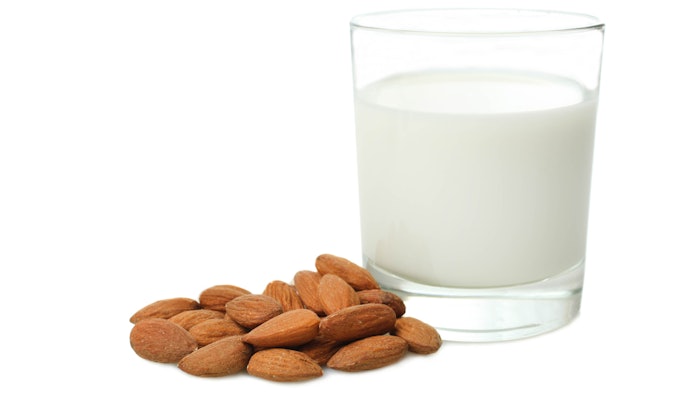 iStock
Sales of plant-based milk products have continued to grow at a considerable pace in 2019 as dairy sales slip, according to a new report.
Data released in July from The Good Food Institute and Plant-Based Foods Association shows that in the 12 months between April 2018 and April 2019, US sales of plant-based milk rose 5.6 percent year-over-year to $1.86 billion, and rose 13.5 percent from April 2017 to April 2019. In comparison, sales of dairy-based milk fell 3.2 percent year-over-year from April 2018 to April 2019, though no dollar total was given.
The report, "Plant-Based Market Overview," notes that plant-based milk is the most developed of all plant-based categories, followed by "other plant-based dairy" at $1.24 billion in total sales and more than 25 percent year-over-year sales growth for the April 2018 to April 2019 period, and then plant-based meat at $801 million and 9.6 percent growth. The least developed category, but one of the fastest-growing is plant-based eggs at $6 million and 104.9 percent growth.
The fast growth for plant-based milk comes despite typically a higher price point than dairy milk. Plant-based milks such as almond, oat and soy often cost $3 or more for a half gallon, compared to an average of $2.69 for a gallon of dairy milk.