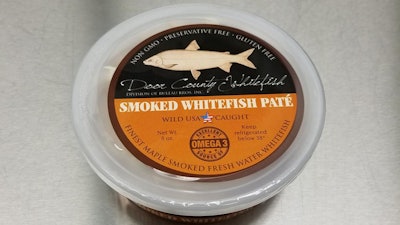 Ruleau Brothers, Inc. of Stephenson, Michigan is recalling eight-ounce containers of its Smoked Whitefish Pate because it may contain undeclared egg, soy and anchovies. People who have allergies to these foods run the risk of a serious allergic reaction. The recalled products was sold in Illinois and Michigan.
No illnesses have been reported to date in connection with this problem.
The recall was initiated after it was discovered during an FDA inspection that the product's labeling did not fully list all ingredients and sub-ingredients contained in the product. Production of the product has been suspended until the FDA and the company are certain that the problem has been corrected.