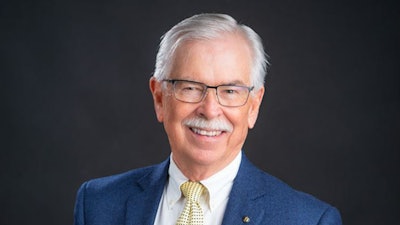 December 15, 2021 -- Uyemura, a world leader in specialty surface technologies, has announced a landmark expansion of its senior leadership team.
Tony Revier, founder and President of Uyemura USA, has entered a three-year agreement to focus exclusively on primary accounts, and on international relations.
Mark Eonta, Uyemura's current Vice President of Sales, will assume the responsibilities of company president and CEO. Eonta joined the company in 2012.
Mr. Revier's move into this new role is a component of Uyemura's 5-year plan, according to the company. "The success of our development efforts will make the next two years, in particular, truly transformational for the company," says Revier. "I expect Mark's technical skills and sales experience to be central to our success in adapting processes to solve customer issues, and to energizing our many strategic partnerships."
Mr. Revier's agreement begins January 2, 2022, with potential re-negotiation in 2025. Mr. Revier will continue work from his office at corporate headquarters in Ontario, CA. Mr. Eonta will work between the company's headquarters and its Technology Center in Southington, CT.
Uyemura International Corporation, 240 Town Line Road • Southington, CT 06489.
(800) 243-3564; www.uyemura.com