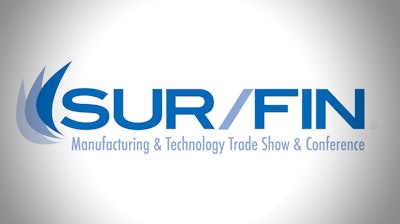 The National Association for Surface Finishing (NASF) held their annual SUR/FIN Manufacturing & Technology Trade Show & Conference from June 6-8, 2016 at the South Point Hotel & Conference Center In Las Vegas.
The show brought together the industrial surface finishing and coatings marketplace to discuss the show's theme, The Future of Surface Technology.
To further the conversation, IEN's Editorial Director Jeff Reinke and Executive Editor Anna Wells sat down with some of the industry elite in an exclusive video series.
Check out the videos in the gallery above to hear from experts at the following companies:
If you're interested in participating in the SUR/FIN 2017 video series, contact IEN Publisher Tom Lynch at [email protected].