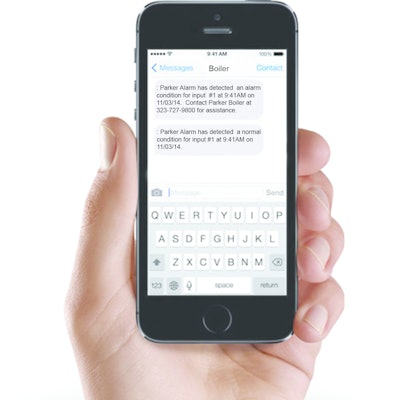 Parker Boiler offers their ParkerView Lead Lag (PV-LL) panels as a more complete boiler control and monitoring system. The custom designed units:
Can monitor the system setpoint and stage the boilers to meet load requirements.
Are able to monitor and control boilers, pumps and isolation valves.
Utilize multiple panels that with access to all the settings and system parameters.
Allow for integration to many front end BMS software systems.
Transmit boiler status, temperature, system pressure and alarm conditions.
Come with an 8.4" touch screen, IDEC PLC and NEMA 4 enclosure.
Provide a modem for remote access through a mobile phone or computer to a custom dashboard.