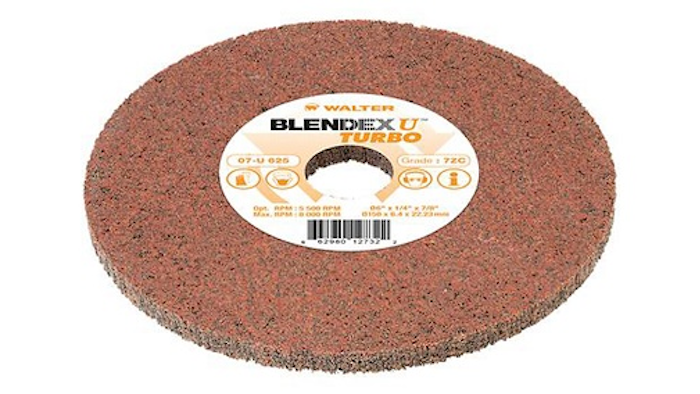 Walter Surface Technologies
(Montreal, QC) aims to enhance blending and finishing processes in metalworking shops with its new Blendex U Turbo blending disc. According to the company, the disc was constructed using a heat-resistant non-woven matrix, which helps it to provide a more consistent finish without smearing. Features include:
A construction of self-sharpening grains, so you know the disc will last long, all while providing a uniform finish. The self-sharpening grains also allow for high material removal on many different surfaces. The disc performs exceptionally well on steel, stainless steel and aluminium alloys.
Blendex Unitized Technology, designed specifically to blend fillet welds as well as deburr sharp edges commonly found across industries such as automotive, aerospace, food & beverage, manufacturing and any fabrication environment.
A wheel more versatile than many other finishing abrasives, saving the user steps in the finishing process and reducing cycle time.
www.walter.com; 860-298-1100