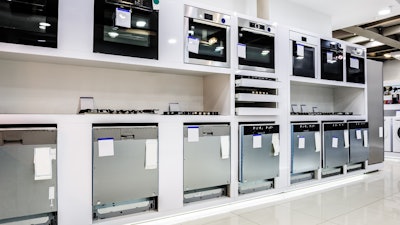 Improving the speed, quality, consistency and cost of product manufacturing can be achieved by planning for and implementing an electropolishing process during the manufacturing of parts. The more you know about the process and its benefits, the more you'll appreciate the logic of incorporating electropolishing into the basic design of your production.
As the global economy grows, so does competition. Markets tighten, and manufacturers must find ways to compete with better products at a lower cost. Manufacturers must spend a lot of time analyzing their processing costs to produce a competitive product that marketing can successfully deliver to the world at a profit.
Any manufacturing process involves numerous sub-processes and as materials, technology and systems evolve, so do those manufacturing steps. Some steps set in place must change over time and altering standard processes requires careful planning and testing. Errors and miscalculations can be devastating to productivity and can mean lost revenue due to delays, faulty products and increased reject rates.
Fortunately, incorporating electropolishing into the process involves specific proven steps to get you up and running right the first time.
What Is Electropolishing?
Electropolishing is often referred to as a "reverse plating" process. Instead of applying metal to the part surface, electropolishing removes the outer layer of metal. It removes metal ions from the surface of the part, eliminating surface defects to achieve a smooth, bright surface.
Metal parts to be electropolished are placed on a rack and lowered into a tank containing the polishing solution that includes a cathode terminal. Both the rack and the cathode are hooked up to an electrical power source. This is a similar arrangement to plating processes, but rather than attracting metal deposits, surface metal ions are drawn away from the part.
Electropolishing Benefits
While making high tolerance metal parts with exceptional performance characteristics is, of course, desirable, the benefits extend into every aspect of business, from brand repute to profitability. Process results include:
Deburring.

Electropolishing can eliminate micro burrs that inhibit part performance.

Ideal for delicate and/or intricate parts.
Corrosion resistance. Corrosion initiation begins

in surface imperfections. Electropolishing eliminates these blemish sites so corrosion can't take hold.
Sizing. Electropolishing can be utilized to bring a part into print specification.
Extends fatigue life. Micro-cracks and many other surface defects are removed on metal parts that experience torsional motion such as twisting, bending and flexing as part of their function. Surface integrity after metal processing significantly extends the life of the part.
Exceptional microfinishing. Electropolishing improves the "microinch" finish (the average roughness of a surface). Microfinishing removes scale, oxides, chemicals and surface irregularities.
Improved part performance

especially for parts that can't be processed with vibratory finishing or mechanical polishing. Many parts are too complex or fragile to be processed

with a conventional secondary operations without

damage.
With surface imperfections

eliminated, parts perform better and last longer.
Who Uses Electropolishing?
Electropolishing is a best-of-breed practice relied upon by many industries to help ensure brand integrity and incomparable appearance.
Medical and dental instruments must

be prepared

to the highest professional standards to avoid surface burrs and corrosion not only for the longevity of the tools, but to allow for complete hygienic cleaning between uses.
Automotive and aerospace companies depend upon

the process to improve the performance and reliability

of their gears, lead screws, injectors and rotors.
Appliance manufacturers produce

a lot of metal parts that

require a cosmetic finish, as well as

precision parts that are

machined

with tight tolerances. Electropolishing

provides products with a superior visual appearance and smooth, long-lasting operation.
Pharmaceutical equipment employed in the manufacture and distribution of medications benefit from this process as it significantly reduces the risk of corrosion and bacteria growth that could potentially contaminate the product.
Update Your Manufacturing Process to Include Electropolishing

Making changes in a manufacturing process requires engineering expertise, logical sequencing and careful implementation. However, when the goal is to improve quality of the product, cost of manufacture and speed of production, building an electropolishing stage into existing production can produce a positive impact far beyond current manufacturing benefits. It can also increase profits through lower defect rates, and higher brand esteem by offering greater design choices.
Gather Requirements and Identify Challenges
Every industry has its own unique requirements and challenges related to improving metal finishes. These must be identified and categorized as a starting point and to ensure that nothing is left out that might create issues once the process is implemented.
The challenges where electropolishing may provide benefits are defined in terms of where in the process they need to be met. Ideally, integrate the process with design phase, as electropolishing allows greater choices in part manufacture. The ultimate aim is to improve overall product quality and reduce time to market.
The data gathered here allows a comparison between current finishing methods and their challenges as compared to the expected gains of the electropolishing process. This phase should produce accurate budgetary information, input as to whether electropolishing will benefit a project, and help define the next steps.
Education
It is vital that the key team members involved in the manufacturing process such as engineers, management, project managers, R&D staff, and buyers are all brought up to speed on electropolishing requirements and benefits. This simple education step can save an enormous amount of unnecessary activity when everyone knows why electropolishing is being performed, and the benefits of the results.
Research and Development
During any product's R & D phase, input into the metal finishing process has proven to eliminate many issues that can arise when the product is developed and goes through its initial metal finishing stage.
A common error that occurs in many companies is to not consider metal finishing as a strategic part of new product development which leads to the inability to properly clean and finish parts often resulting in a product that fails.
Customer Requirements Defined
In this step all finish requirements are documented. This includes any and all special handling and unique work instructions specific to each part.
Prototype Processing
Each part must have processing parameters established. A determination must be made for the proper material removal/processing time and fixturing. In addition, shipping materials and process support requirements must be considered as overlooking them can contribute to damaged parts. It may take custom shipping solutions to maintain product integrity through the supply chain.
Pre-Production
At this stage, parameters should be shifted to show that production consistency can occur. The pre-production goal is to eliminate multiple finishing steps and understanding how much lower manufacturing costs can be reduced by deburring, improving surface finish and corrosion resistance, ultra-cleaning and improving cycle life of the part while performing this all in one step and at one location.
Production
As production starts, a periodic analysis is performed to ensure high yield and consistency.
New Cycle
As the electropolishing function is integrated into the manufacturing process, many new designs and products that require this high-level finishing become possible. The advantage here is that even if the parts are complicated, convoluted or fragile and could not previously be adequately finished, can be brought up to a professional finish safely, quickly and economically.
Electropolishing vs. Passivation
Passivation is a process that treats a metal in order to reduce the chemical reactivity of its surface. Stainless steel passivation involves removing the free iron and other exogenous contaminants from the surface of the metal using either a nitric or citric acid solution. By removing the iron and contaminants from metalworking, the surface is returned to the original mill condition.
Passivation has not proven as versatile or effective as electropolishing. It is vital that a metal finishing stage in the manufacturing process has the flexibility to accept nearly any type of metal part for conditioning. This makes it much easier to maintain high part quality and output while allowing for the easy evolution of product technologies and process streamlining.
Electropolishing Summary
In today's rapidly evolving product and manufacturing technology, customer expectations continue to rise and the demand for quality, aesthetics and cost in physical products has become a key driver of demand.
Because product reviews are so important, the customer experience is a vital consideration that spans the entire arc of a company's activities. Today's markets are increasingly transparent. Lost income due to slow delivery times, reject rates, returns and negative reviews can significantly damage a brand's reputation.
While customer-side efficiencies are important, the benefits of electropolishing in accelerating the speed to market means that innovations in products and the services related to those products are brought to the public before the competition can dominate the market with products of lesser quality.
Electropolishing offers a methodology that reduces unplanned parts defects as they relate to metal finishing. Launch delays, non-functional parts and excessive material and personnel costs can be reduced with this process and this can save enormous costs that were previously considered the cost of doing business.
Unexpected metal finishing delays create excessive costs across at least six parts of an operation:
Salaries
Number of resources involved
Percent of resource utilization dedicated to the issue
Number of months delayed

Retail cost for part
Average unit sales per day
Calculating delays with the above can uncover massive amounts of excessive resource costs as well as the costs associated with lost opportunity. The good news is that much of this may be able to be reverted with the proper implementation of electropolishing.
Scott Potter is the Vice President of Sales at Able Electropolishing Co., Inc., the world's largest electropolishing specialist. Scott manages sales and marketing efforts which largely include educating metalworking companies about the effectiveness and added value of electropolishing and other types of metal finishing they provide.