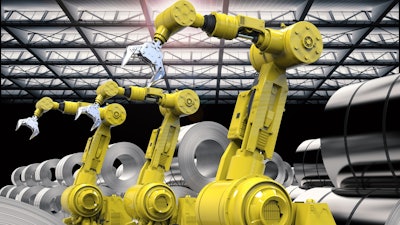 Cortec Corporation (St. Paul, MN) has developed a water-based rust preventative (RP) that, according to the company, reduces applied cost substantially. Cortec's innovation also offers excellent corrosion protection while reducing carbon footprint and cutting common labor or disposal costs associated with traditional RPs. EcoCorr Water-Based Rust Preventative powered by Nano VpCI is a complete replacement for oil-based rust preventatives (RPs) used for temporary indoor protection of equipment and components. It is convenient to use and easy to clean. When applied to the metal surface by dipping, brushing, or spraying, EcoCorr forms a clear dry film that is suitable for robotic assembly of precision machined components. In most cases, the dry film of EcoCorr does not interfere with use and does not need to be removed, but this can be easily done when required. EcoCorr Water-Based RP is useful for temporary storage of countless metal parts, including:
Castings, tubular parts, finished parts, gears.
Pumps and housings.
Structural steel, sintered metals.
Bars and roll stock.

Precision machined components.
www.cortecmetalworking.com; 651-429-1100