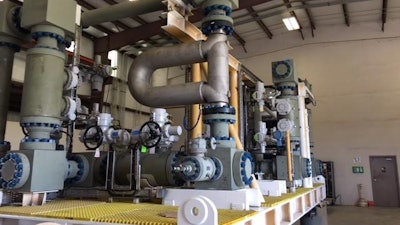 Cortec
BATON ROUGE, La. (AP) — An industrial coatings facility in Louisiana says it plans to invest $2.5 million to expand.
Gov. John Bel Edwards and Cortec LLC executive Larry Chauvin on Thursday announced the project for its Port Allen facility. The company manufactures and services compact valves, chokes and other specialty equipment for the global oil and gas industry.
The expansion will create four new direct jobs while retaining 42 existing jobs, increasing the Houma-based company's total payroll to more than $3.3 million.
With the project, Cortec will expand into the use of specialized coatings that enhance the performance and longevity of equipment. Previously, Cortec had to contract with out-of-state companies for these services.
The expansion is expected to be completed and placed in operation by the second quarter of 2019.