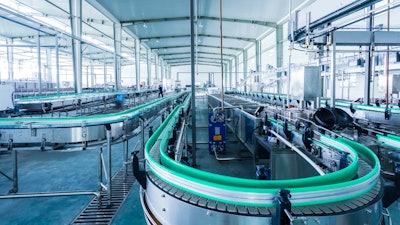 Recently, I read the annual PriceCoopersWaterhouse CEO survey of leading multinational companies. It includes two short videos with manufacturing CEOs offering insights into their challenges.
Four themes resonated with me, including volatility in markets, speed in product innovation, digital and automation trends, and surprisingly, social impact on communities.
The two videos (see below) feature Jeff M. Fetting, CEO of Whirlpool and Tom Lynch, CEO of TE Connectivity. Although large multinationals, these "tier one" companies often drive the market as customers and major investors, like a bellwether of change that may eventually infuse most manufacturing industries.
Think about the adoption of CAD/CAM, ISO quality standards and Lean manufacturing, for example. Paying attention to their world can help smaller manufacturers respond in their own over a 3- to 5-year period.
Both Fetting and Lynch spoke about the volatility of markets, whether it's currency, political or market disruption. The longer planning horizons many folks used in past years are shortening and while a core strategy can stand the test of time, manufacturers have to be flexible and responsive to leverage new opportunities in the market because of this volatility.
As an example, product platform life-cycles, which used to be 10 to 15 years, have shrunk to 2 or 3 years—making product adaptation/development an area of need and a potential differentiator. This may mean change if one is a key supplier in these "food chains." It also drives home the idea of greater cooperation and partnership with key customers to enable their success (and yours) through co-development opportunities.
The videos also cover specific technology opportunities, including the idea of robotics, sensors and digital connectivity within and across the manufacturing process. Larger firms are now leveraging real-time data to make immediate manufacturing decisions allowing them to instantaneously respond to changes in the market. They will likely expect their suppliers to be flexible and agile as well. Sensors, a core business of Lynch's TE Connectivity, is seen as a rapid growth market because of this immediate opportunity.
Interestingly, both CEOs spoke about the impact of their company on social causes as well. I assume these leaders want to position their companies as great places to work for professional opportunities, sustainability and community engagement—which can be a differentiator for many workers today. In the past three years of reading these reports, I hadn't heard this much alignment for supporting social causes.
So while the two companies are obviously not small or mid-sized, I think the trends they are seeing and responding to will more broadly encompass smaller manufacturers in the next five years or so as well.
The MEP National Network is here to help with developing capabilities in all the technical areas mentioned above, and even serving as a resource for larger firms like these two, which would like help with their supply chains.
This blog appeared on the Manufacturing Innovation Blog. For more information about MEP workforce programs, click here.