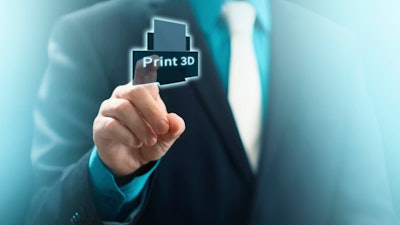 Siemens has opened a production facility for metal 3D printed components in Finspang, Sweden. The investment of just under $24 million is described as the company's first step in their plans for the mass manufacture and repair of metal parts with additive manufacturing. Siemens already uses rapid prototyping as a standard procedure for rapid repair in some commercial applications.
This is being positioned as a long-term investment to build up the skills and experience needed for new ideas and developments in the field.
The facility features Direct Metal Laser Sintering machines from EOS, which cost around $850,000 each. Electro Optical Systems was founded in 1989, and diversified into laser sintering of thermoplastic powders in 1994. EOS currently believes metal 3D printing has the biggest potential, particularly in the aerospace and medical sectors.
EOS machines are already being used for the mass production of medical implants and critical aerospace parts, including those produced by GE Aviation. IDTechEx research predicts around 1,000 of these types of printers will be sold in 2016, with a total market value of $540 million.
Siemens is looking to develop new and improved components for the SGT-800 industrial gas turbine more quickly, while shortening repair times.

The location will employ 20 operators and engineers for rapid prototyping, manufacturing and repairing components for Siemens' series of industrial gas turbines. Gas turbines are technically challenging to produce. They require broad knowledge in materials science, automation and manufacturing. They must withstand high temperatures (up to the melting point of iron), rapid temperature changes and high centrifugal forces as blades reach sonic speeds.
3D printing could lead to lattice structures with better heat transfer and fuel mixing, better coating adhesion and in handling new alloys. Siemens has experience with lattice structures used in blades, fuel strainers and compressor impellers.