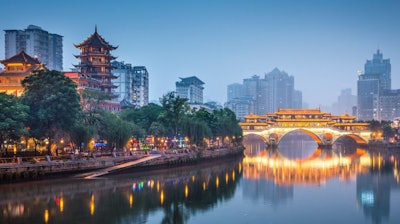 Siemens has entered into agreements with the Chinese government and Chinese enterprises to continue joint activities for exploring the potential of digitalization and for supporting measures to upgrade and transform China's industrial sector.
The documents were signed last week in Berlin in the presence of German Chancellor Angela Merkel and Chinese President Xi Jinping.
Based on the existing cooperation framework between Siemens and China's National Development and Reform Commission (NDRC), the two parties also signed a Memorandum of Understanding (MoU) that specifies cooperative activities in areas of innovation and in the application of digital technologies.
In response to the "Made in China 2025" and "Internet+" initiatives, Siemens will continue to offer Digital Enterprise solutions to support the upgrading and transformation of China's industrial sector.
The company will also step up efforts in research and development and talent development for digital manufacturing in China while driving innovation with Chinese partners and taking part in national and local innovation projects.
One of the focus areas involves further exploring the use of MindSphere – Siemens' cloud-based open Internet of Things (IoT) operating system – in areas such as city-management and power-grid applications.
Siemens has also signed a strategic cooperation agreement with China Aerospace Science and Industry Corporation (CASIC). The two companies aim to strengthen cooperation on industrial IoT and intelligent manufacturing.
Siemens' cooperation with China dates back to 1872, when the company introduced the first pointer telegraph to Chinese communications. In October 1985, Siemens and China's former Ministry of Machinery, Electric and Electronic Industries of China signed a Memorandum of Comprehensive Cooperation to jointly promote the country's machinery, electric and electronic industries – the first agreement of this kind to be reached after the country opened and reformed itself. Siemens and NDRC renewed the MoU in 2011 and 2016.